Kulinaaria Instituudi eesmärk on olla kõrgete kulinaarsete kunstide arendamise
keskus Eestis.
Located in the heart of an idyllic oak garden, the Art Nouveau style architectural pearl of Pärnu - Ammende Villa Hotel & Restaurant - takes you back on a journey through 100 years of history. Ammende Villa is located in a marvelous garden near the beach, surrounded by magnificent parks and lime tree avenues, and only 10-minute walk from the centre of the town. The famous Blue Flag Pärnu beach with its white sand is even closer – it is just a 5-minute walk to the sea, blue in the glittering summer, grey in the stormy autumn, or ice-white in the crisp winter.
Ammende Villa´s restaurant offers the art of refined cuisine. Menus feature local fresh food products and a wide selection of seafood. Dinner or lunch can also be taken on the outdoor terrace overlooking the stunning parkland garden and fountain. A fabulous breakfast with an excellent selection is served in the Blue Hall every morning.
Ammende Villa has been proud to display fine arts in a historic atmosphere for several years. The summer music programme focussing on jazz, and the winter concerts of classical music have attracted a lot of public attention, as have the theatre performances and fascinating foreign performers.
Chef Marko Lumera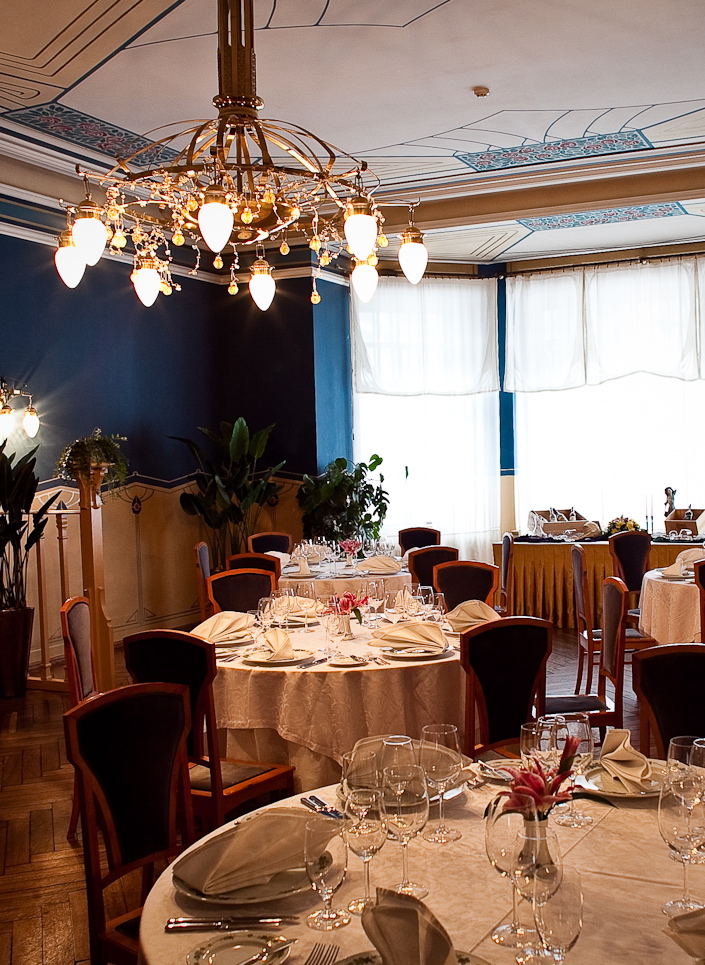 ammende villa

Mere Steet 7, Pärnu
Tel +372 447 3888
sale@ammende.ee