Kulinaaria Instituudi eesmärk on olla kõrgete kulinaarsete kunstide arendamise
keskus Eestis.
Restaurant Strand offers culinary delights for various tastes. Menu à la carte is compiled by our head chef Lauri Erm according to classical European cuisine, but traditional Pärnu dishes are presented of course. The fish from the Pärnu Bay has always been important in our menus.

Our 160-seat restaurant also awaits for groups to have a delicious lunch or dinner according to buffet or group menu. Restaurant Strand is perfect choice for a business lunch as well. In addition the parking in front of the hotel is free of charge for our guests. We also provide catering service outside the hotel for up to 500 people.
Chef de Cuisine Lauri Erm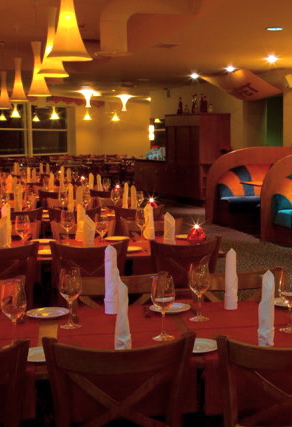 Strand

Strand SPA & Konverentsihotell
A.H. Tammsaare pst 35, Pärnu
Telefon 447 5370
sales@strand.ee