Kulinaaria Instituudi eesmärk on olla kõrgete kulinaarsete kunstide arendamise
keskus Eestis.
A bakery was opened in its currant location already in 1882. In 1895 Johann Werner bought the place and on the same year he announced in a newspaper that he would open a Café in the same spot on August 13'th.
Café Werner has been in business for over 115 years. Nor in Tartu or in Estonia there is no café having such a long and cultured history.
Today Werner's confectionery are well known all over Estonia. Restaurant on the second floor is very highly valued. It has a german kitchen touch.
Werner café-restaurant is a cosy place in the heart of Tartu where in an academic yet very relaxing invironment enjoy the nicest taste experiences.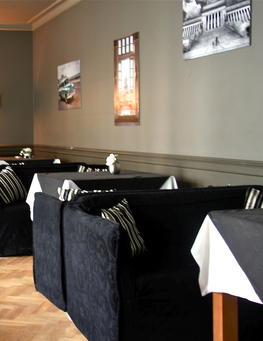 werner

Ülikooli 11, Tartu
Tel +372 742 6377